Birthday Celebration 2022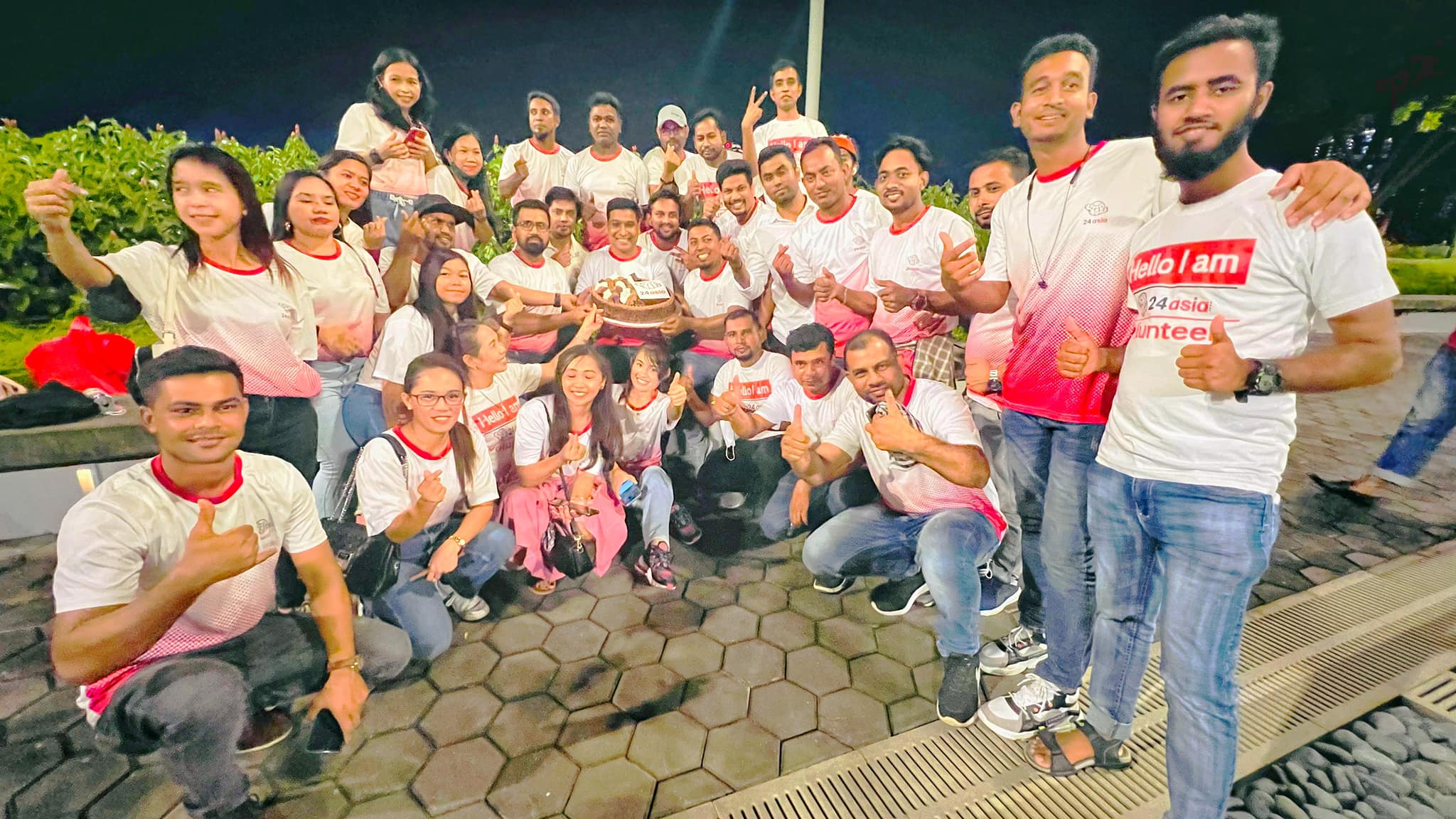 9th August 2022 we have celebrated 24asia & Singapore Birthday together.
Many of our friends, volunteers, students & ambassadors come together to celebrate it. We have done some reflection for the past work and taken some feedback from team for further initiative.
We have also done practice on Public Speaking and leadership exercises where we get to learn accountability, ownership, role & responsibilities. Thank you for making a great team building day.
I wanted to thanks everyone for coming and celebrating it together.
We do lots of volunteer work for our communities and sometimes we forgot our volunteers to treat & appreciate them.
It was a true moment to appreciate all of your efforts who contributing to our society on our different initiatives. Thank You
.
Cake was really delicious and who missed it, for you to try from Facebook .
Hope next year we will celebrate it bigger with all the friends who missed it.
Thank You
Nazmul Khan