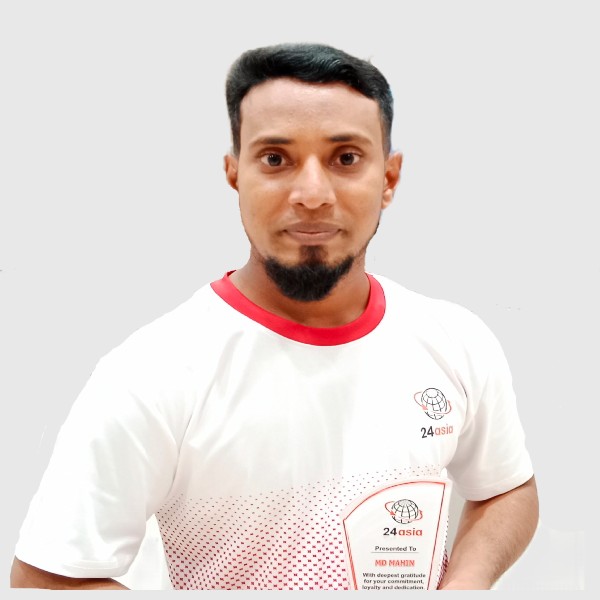 Contact Info
Md Mahin
Ambassador
Education
Higher Secondary Certificate (Science Department)
Science Department of Government Tolaram College in Narayangonj, Bangladesh
Md Mahin graduated from the Science Department of Government Tolaram College in Narayangonj, Bangladesh, and worked as a Surveyor in Singapore for nine years. He has expertise in Hot work trade, Confined space safety, Working at Hight, CNC Machine Operating & Overhead Crane operating.
He learned about 24asia from the founder himself. He is now an active volunteer and ambassador, and he helped cover the social media page and group as well as create a short social media banner. He also assists in the administration of various activities, such as hosting live shows and inviting migrant workers to a free career development course.
For him, 24asia provides free learning that allows him to be a good public speaker, write articles, and host live shows. And how to interact with others and make friends.
He is eager to make a difference in the lives of migrant workers and the helpless all over the world.
Infuse your life with action. Don't wait for it to happen. Make it happen. Make your own future. Make your own hope. Make your own love. And whatever your beliefs, honor your creator, not by passively waiting for grace to come down from upon high, but by doing what you can to make grace happen... yourself, right now, right down here on Earth.